Videos, Maps, and Photos: Implementing the Gilleland Creek TMDL
Videos, maps, and photos related to the plan to make Gilleland Creek safer for recreation by reducing bacteria concentrations.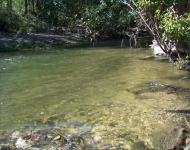 Project Location and Parameters

Project Navigation

TMDL Program Navigation

County: Travis
Parameter: Bacteria
River Basin: Colorado
Segment: 1428C

Videos
Maps
Map links take a few minutes to load.
Photos
Colorado River Watch Network Monitoring Sites

Back to top
Gallery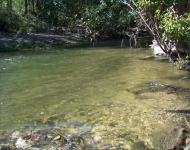 Contact Us
Please e-mail us at tmdl@tceq.texas.gov, and mention the Gilleland Creek bacteria project in the subject line.
Or call us at 512-239-6682.

Back to top